Tasmania Great Walks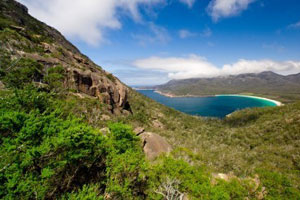 If you love the outdoors then you are guaranteed to love Tasmania with its staggering 2000km's of walking tracks, fabulous fishing, golf and abundance of other outdoor pursuits such as sea kayaking, river rafting, rock climbing, diving, tramping, mountain biking and more!
Tasmania is incredibly popular with bushwalkers due to the huge range of walks on offer to suit all fitness levels, experience and time frames, from simple 8 minute strolls to leisurely half day scenic walks and challenging 8 day hiking trips.
60 Great Short Walks Tasmania Australia - National Parks and World Heritage SitesWith so many walking tracks to choose from, visitors can experience a diverse range of Australian scenery. Take a walk through one of the vast tracts of World Heritage Park wilderness, enjoy the peace and cool climate of a rainforest, discover untamed rivers, keep an eye out for dolphins and seals along a coastal track and be in awe as you walk beneath 2000 year old pine trees the height of an apartment building!
Wildlife is in abundance around Tasmania with such unique Australian wildlife such as the world famous Tasmania Devil, Platypus, Wallabies and Wombats to name just a few.
60 Great Short Walks Tasmania Australia - National Parks and World Heritage SitesWith so many walking tracks to choose from it is understandable that visitors on a short time-frame are keen to find out which short walking tracks are the best, which is why 60 Great Short Walks provides information on the best of Tasmania's short walking trails. From a gentle stroll to a physical challenge, alpine tracks, waterfalls, Aboriginal culture, forests, glacial lakes, mountains, islands, wildlife and beaches, you'll find it all in the online walking articles that cover regions such as The North West Coast and King Island, Launceston, Tamar and the North, Hobart and Surrounds, The Western Wilderness and The East Coast and Flinders Island.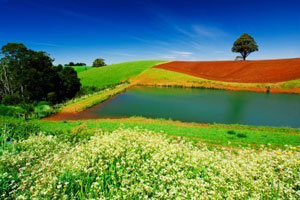 Tasmania is a great place for outdoor adventure, however we highly recommend that you read the Essential Walking Guide for advice and information to keep you safe during your outdoor walking pursuits. The guide covers useful information such as wilderness survival for serious hikers, what to prepare before you go, when the best times are to go walking in Tasmania, where to go and park fees.
All of the 60 Great Short Walks are located within easy reach of main visitor destinations and we suggest you check in with the Visitor Information Centre upon your arrival in Tasmania for further information regarding park fees, track conditions and closures.
National Parks Passes can be obtained in Tasmania from the National Park Visitor Centres, Tasmanian Travel Information Centres, Spirit of Tasmania and Service Tasmania shops.