Tasmania Itineraries - Tamar Valley Route
East of the Bass Strait ferry port of Devonport, you will discover a timeless land. A land of wetlands and waterbirds, fern glades and fresh fruit, tall ships and tidy towns, seahorses and chardonnay.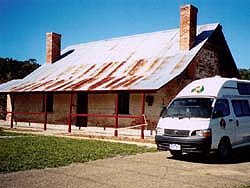 Launceston, Tasmania's second largest city, is the hub of the Tamar Valley. This 'Garden City' is a wonderful blend of elegant architecture, heritage, scenery, entertainment and the joyous celebration of fine food and wine. After a stroll through City Park follow the boardwalk to the impressive Cataract Gorge Reserve. Adventurous folk are in their element here - rock climbing, abseiling and gliding over the abyss in a chairlift. Back in town there is a fine museum and art gallery to visit and chic cafes and restaurants along the Old Launceston Seaport. Sampling cool-climate wines along the Tamar Valley Wine Route is sure to be a highlight of your visit.
From Launceston you can explore the valley along both the West and East Tamar Highways down to the sea at Port Dalrymple. The first stop on the west side is the fascinating Grindelwald Swiss Village and nearby Chancellor Resort. At Legana you will find the attractive Notley Fern Gorge and Holwell Gorge, with wildlife and frilly native ferns in glorious abundance.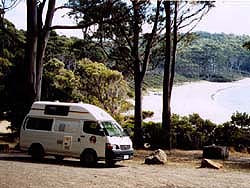 Around Beaconsfield and Beauty Point there is a cluster of interesting diversions. The Grubb Shaft Gold and Heritage Museum is a working mine on what was Tasmania's largest mining site. Seahorse World, the only seahorse farm of its kind in the world, displays a number of species including the Pot Bellied beauty. Platypus House has a cute collection of these elusive charmers as well as frogs, butterflies and lizards.
From Sidmouth, just south of Beaconsfield, you can cross the Tamar River and drive to George Town to view the fairy penguins. At Low Head Marine Centre, boating enthusiasts indulge their fancies in the Pilot Station and Maritime Museum, pausing at times to contemplate the vast ocean at their feet. The ultimate thrill-a-thon here is a tall ship cruise around the Tamar River mouth - a re-enactment of the old colonial days before the mast.